Katy Frost – Physiotherapist & Pilates Instructor
Hi, I am Katy and I qualified with a first class honours degree from Sheffield Hallam University in 2010. I have worked in a variety of clinical areas, mainly related to musculoskeletal injuries.
I have gone on to complete courses in acupuncture, kinesiology taping and vestibular rehabilitation.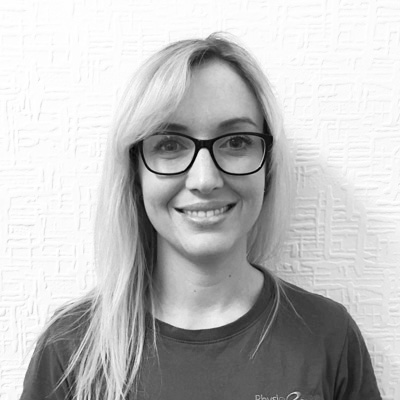 I have a special interest in rehabilitation and injury prevention/management as well as vestibular/balance disorders. My interest in Pilates stems through my mom who is also a Pilates Instructor. We have had many discussions around how Pilates can be utilised during post-operative and post injury recovery and this encouraged me to train to be able to teach. I trained with the APPI in both Pilates Matwork and Reformer.  The huge range of benefits from Pilates enables me to use these skills throughout my different roles within the profession and I am looking forward to continuing to develop these skills throughout my career.
See Katy's Timetable