Sophia Adeniran – Physiotherapist & Pilates Instructor
Hi, I'm Sophia and I qualified as a Physiotherapist at Coventry University in 2015.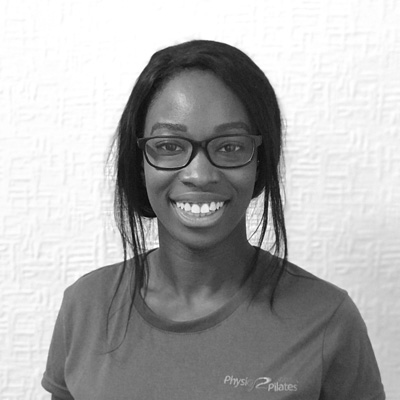 Since qualifying as a Physiotherapist I have worked within the NHS, completing my rotations within the core areas of Physiotherapy before specialising as a Musculoskeletal Physiotherapist. I have experience in the treatment of facial palsy, acute and chronic musculoskeletal conditions and post-operative trauma and orthopaedic patients. I have also run rehabilitation  gym classes and hydrotherapy sessions.
I continue to work within an NHS setting, as well as at Physio 2 Pilates. This allows me to grow and further develop as a Physiotherapist.
As someone who enjoys exercising, I have a strong passion for promoting healthier living. The APPI Pilates training has allowed me to develop my existing skills to help with strengthening, encourage activity and movement, whilst also helping deliver something that can help with mental wellbeing.