Intermediate Matwork Classes
We aren't currently running classes at this level but are hoping to add them in the near future.
You can find out all about what they include below 🙂
Our Intermediate classes are designed to develop your Pilates practise once you have mastered the basic principles and have a good awareness of your movement and control. The classes are faster paced and contain exercises that we wouldn't always do at beginner level. They are a great way to give you an all over body workout.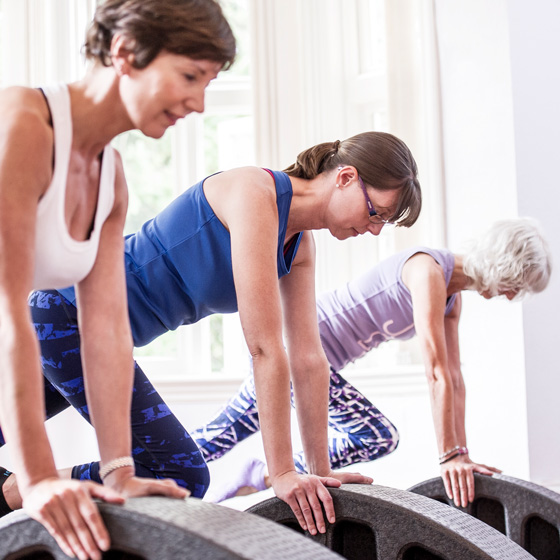 Intermediate Exercise
We have numerous pieces of Pilates small equipment to add in that extra challenge. You can be confident that our Physiotherapists will make sure that you are working at a level that is right for you and they will be on hand to assist or make any changes to the exercises as required.
Intermediate Video
Want to see some of the Intermediate exercises? We have added this video so you can get an idea of the level of exercise, please don't try these at home. If you would like some exercises to do at home please subscribe to our videos where we will have mini classes coming soon. These will talk you through the correct technique and movements.