Individual Sessions
Individual Pilates Sessions
Every person who comes to our clinic will be offered an individual session with one of our Physiotherapists before joining a class. Due to Covid these are currently being held over Zoom.
We think that this is really important that everyone works at a level that is right for them.
An individual session makes sure we can discuss with you any medical conditions or injuries that you may have.
Following this assessment some people may benefit from further individual sessions. If this is the case, your Physiotherapist will discuss this with you
If you would like more information or to book a 1-2-1 session contact us directly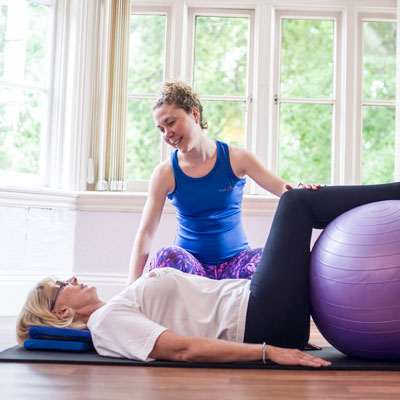 Individual Matwork Sessions
It might be that a class is not the best thing for you. This may be due to an injury or just that you would prefer individual instruction tailored to meet your exact needs and work towards your goals. This is what we do!
All our Pilates instructors are Physiotherapists so we can combine the benefits of Physiotherapy and Pilates too.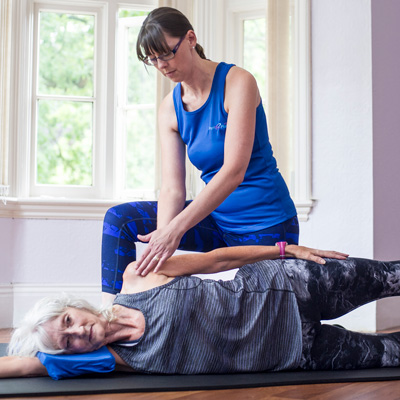 Working with you one on one means that we can assess any areas that may need more focus, such as tight or weaker muscles and work on a particular area in which you may be experiencing pain.
Sports
If you take part in a specific sport we can look at training that meets the demands that your sport places on the body so making sure that you are strong, flexible and your movements are efficient.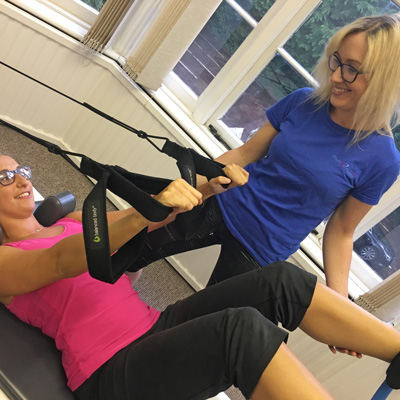 Individual Reformer Sessions
We apologise but our Individual sessions on the Pilates Reformer are currently unavailable.
The Reformers are great to work on balance, control and rehabilitation post Injury. Many sports people use the Reformers as part of their regular training programme.
Reformer Pilates can also be of great benefit for people with back pain as well working to strengthen the core and give great feedback. Having an individual session means that we can focus the exercises to exactly where we need to, enabling you to get results quicker or work at a slower pace to get you moving again.
I have been coming to Physio 2 Pilates for over 2 years now. I do 2 classes a week, a Mat class and a Reformer class. I had various aches and pains, nothing serious, but a lack of flexibility and get up and go.
Since doing Pilates the aching back, the tight shoulders and neck tension are a thing of the past and I generally feel fitter and more active. The Physios taking the classes know you and ensure you are cared for and that you exercise in a way that will not strain you but you will be challenged to do as much as you can do. As class sizes are small, they can adapt exercises to suit you. They are always encouraging and supportive. For the first time ever, I look forward to exercise classes and always have a greater sense of well being after a class. Not to mention being an inch taller after all the stretching!
Maggie, Solihull
I find these classes excellent, I like the fact that there are not large numbers of people. I feel the quality of the class is assured as the instructors are all fully trained and qualified Physiotherapists....everyone is able to work at their own level and injuries are taken into account.
Elaine, Solihull
Its good to find a Pilates class run by Physiotherapists who take such care to tailor the exercises to the abilities and physical problems of the individual class members, they also make it fun to be there!
Carole, Solihull
Sessions are rigorous and enjoyable.....and the personal attention we receive within the group is excellent. I cannot recommend this provision highly enough
AD, Solihull
Ive attended Physio 2 Pilates for over three years now and what a difference its made to me on a number of levels!
All instructors are all well trained, effective communicators and are committed to what they do. Class sizes mean the team gets to know the individual, and their capabilities, allowing them to tailor elements of the class to individual needs, if necessary.
Wholly recommended - theyre a great team.
Anne, Solihull
Its important to me that the Pilates instructors are all qualified Physiotherapists - they give individual attention to each and every one of us during the class - this makes me feel safe and supported whilst enjoying the very friendly atmosphere. I always feel better after my Pilates class!
Sue, Hall Green