Progressive Matwork Classes
Progressive classes offer a bit more of a challenge and are the next step up from our Beginner sessions.  They maybe suitable for some beginners or those who have done Pilates before.
We don't recommend you start with these classes initially if you are suffering from an injury.
If you've been diagnosed with Osteoporosis or Osteopenia we recommend our Beginners classes as Progressive classes include some exercises that we don't recommend.
Please get in touch for more information and we'll be happy to help.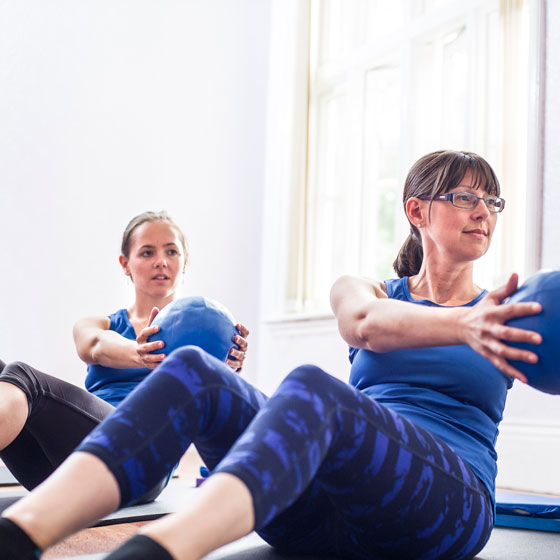 Progressive Exercise
The classes follow the same format as our Beginners classes but contain some more advanced exercises that may challenge your balance or work the abdominal muscles to a greater degree. Our Physiotherapists will always show different levels to all the exercises so you can continue to work at your own level.
Progressive Video
We have included a short video so you can see some of the exercises that we would do in our Progressive classes. With all our classes we don't do the same class every week and like to vary the exercises or the equipment that we use. Please don't try these at home. If you would like some exercises to do at home please subscribe to our videos where we will have mini classes coming soon. These will talk you through the correct technique and movements.