Progressive / Intermediate Reformer Classes
Progressive Reformer Classes
Our Progressive Reformer classes are designed for those who are have been using the Reformer already and would like more of a challenge. They may include some additional exercises that we don't do in our beginner classes.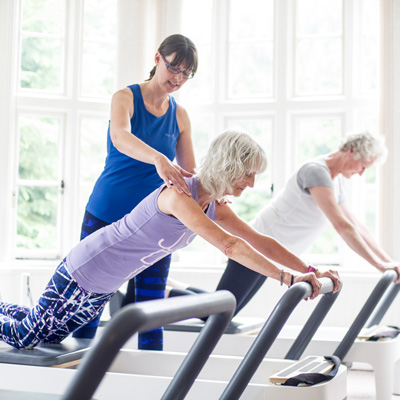 These Reformer sessions go at a faster pace and include more advanced classes or have  greater repetitions. The classes focus on control of movement,  strength and endurance.
We still have a maximum of 4 people per class to allow us to provide feedback to all the clients. We may add some of the Pilates small equipment in the classes to add an extra focus to the exercises or work on global strength.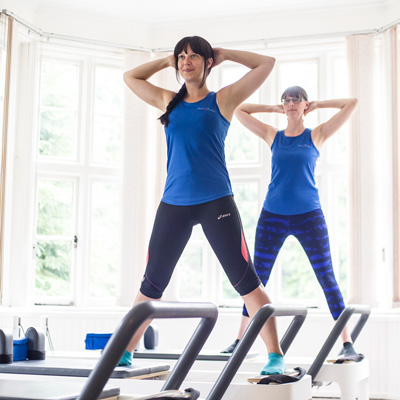 In all our classes we work on exercises in standing. We always provide options for those who would prefer not to stand on the Reformer. We also have wooden poles that can be used for balance.
Intermediate Reformer Classes
Our Intermediate classes are our highest level Reformer classes and combine the elements of all the classes, go at a fast pace, or have a greater number of exercises and repetitions. We also use the Cardio Jump boards in some sessions to add an extra work out. These can be seen under the Cardio Reformer section.
Cardio Reformer